You can upgrade your Bricks Ultra licence any time you want. You will be charged on prorate basis.
Login to the site.
Click on the plugin whose licence you want to upgrade.
All the details related to the plugin are displayed. Click on upgrade to dropdown.
Next, select the upgrade plan for your plugin, and you will be redirected to the checkout page, where you can make the respective payment.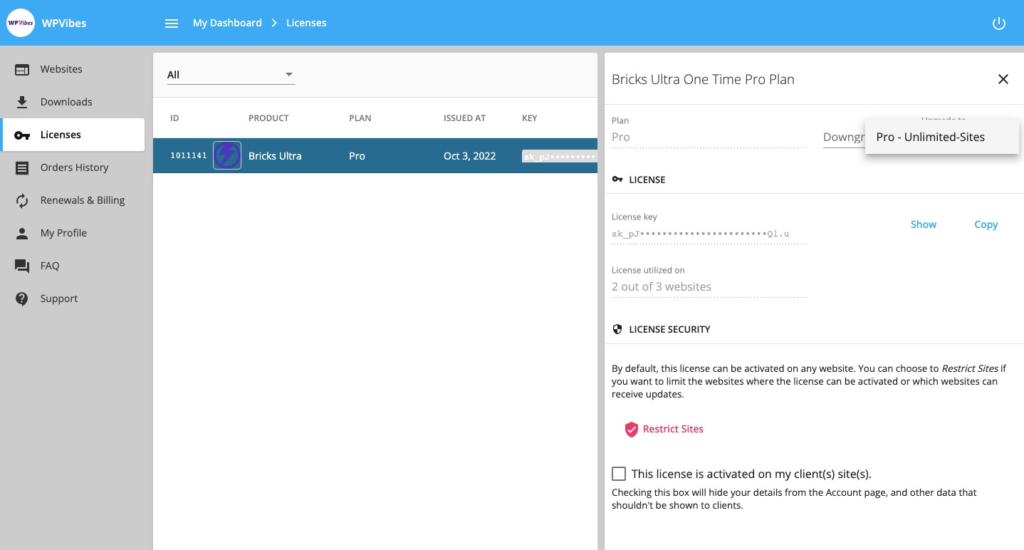 Your subscription will be upgraded once the payment is confirmed.
How proration discount is calculated?
costumers upgrading the plan that was purchased as a subscription will receive a proration discount, based on the unused portion of their previous plan:
remaining_period = (1 - number_of_days_past_from_the_old_plan_last_payment / number_of_days_in_past_billing_cycle )
proration_discount = max(0, remaining_period x old_plan_last_payment )